MEASURE AND BILL ENERGY CONSUMPTION CONSISTENTLY
Automated and consistent readout of data from energy meters.
Integrate your billing system and customer self-care system with our API for a seamless billing experience.
Offer your customers a competitive pay-per-usage price model for energy costs.
We have managed to greatly improve our processes for the benefit of our customers and our accounting department. Automation has also given us more freedom when we plan expansions to other data centres.

Sven Møller, CEO – Zen Systems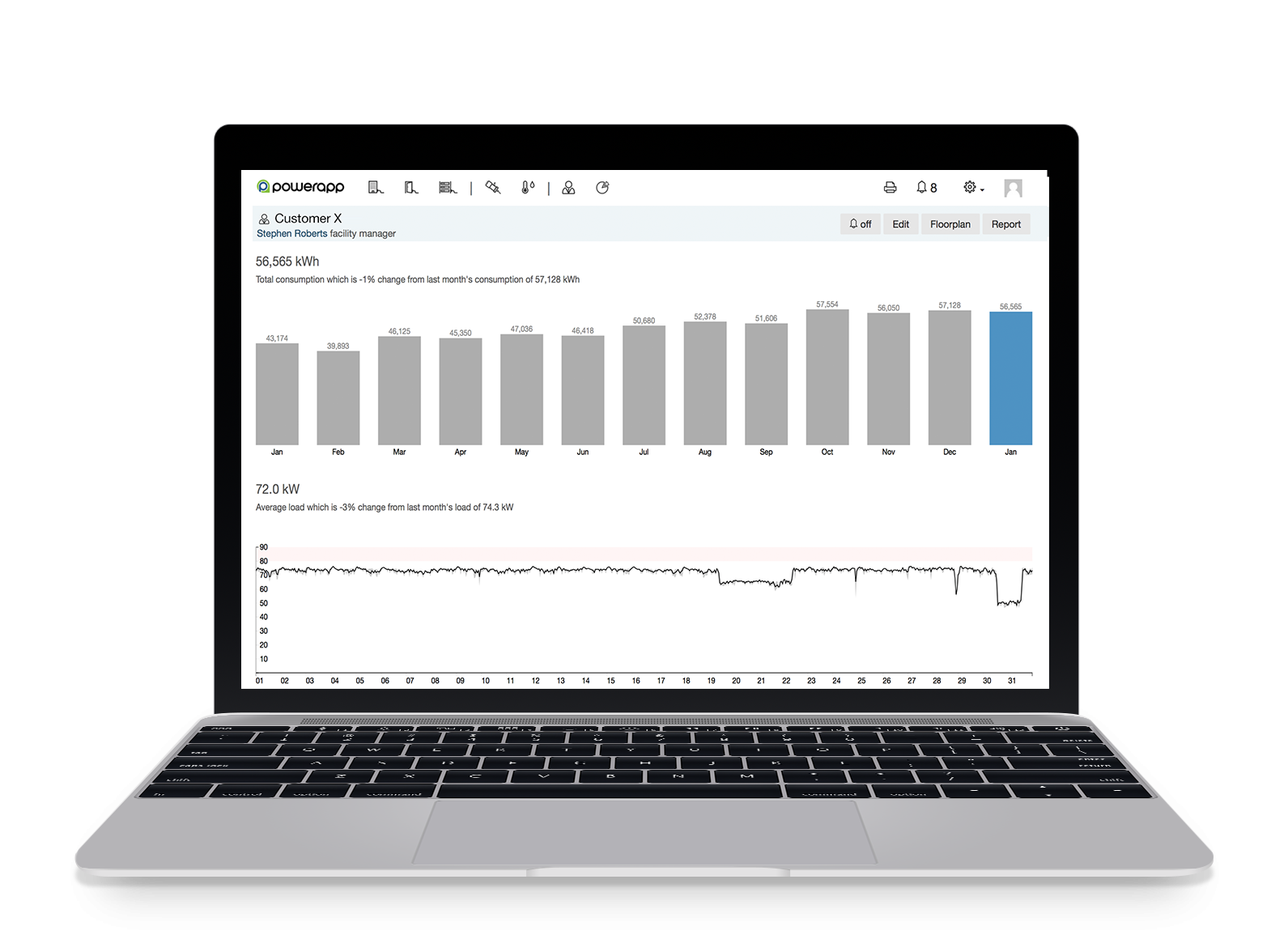 REVENUE LEAK DETECTION – MAINTAIN GOOD DATA QUALITY
Data validation on all meter data to detect faulty or missing energy meters.
Use threshold alerts to detect customers using more than contracted – avoid revenue leak. This is also a great opportunity to upsell capacity or additional racks.
Measure PUE metric to verify your kWh infrastructure markup price.
We were able to identify suspicious irregularities in our customers' power usage. We identified faulty meters and other sources of revenue leakage.

Christer Hasse, CEO – Solido Systems
CAPACITY PLANNING AND MONITORING OF LOAD THRESHOLDS
Get early warning on threshold overloads in your whole infrastructure and solve issues before they become a problem.
Know exactly how much capacity you have left to sell.
Floorplan views with colour coding to get a bird's-eye view of your data centres for planning purposes.
Powerapp has given us much better insight into our infrastructure and power consumption. We have used the knowledge to implement changes that have improved our business.

Johnny Larsen, CIMT – ​The Capital Region of Denmark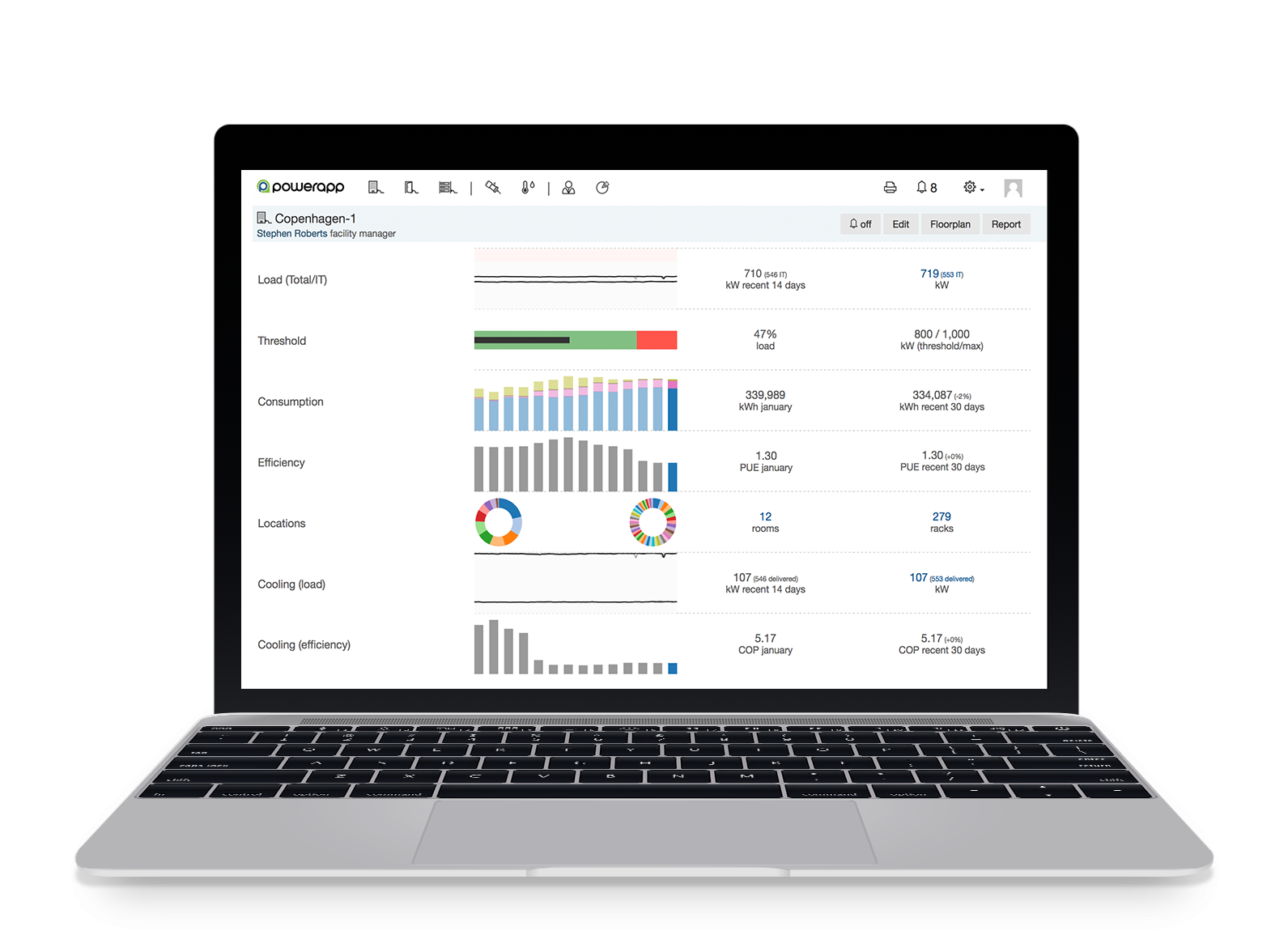 Contact us for inquiries, questions or partnership through the form or on this email:
info@powerapp.dk
_____
INFO
info@powerapp.dk
+45 4265 1819
Powerapp
Mynstersvej 16
1827 Copenhagen
VAT DK33152930
IBAN DK2730000010760100