Customer Portal
For colocation DATA CENTRES

Interact with your colocation customers in an efficient way
Add transparency and trust by documenting and sharing information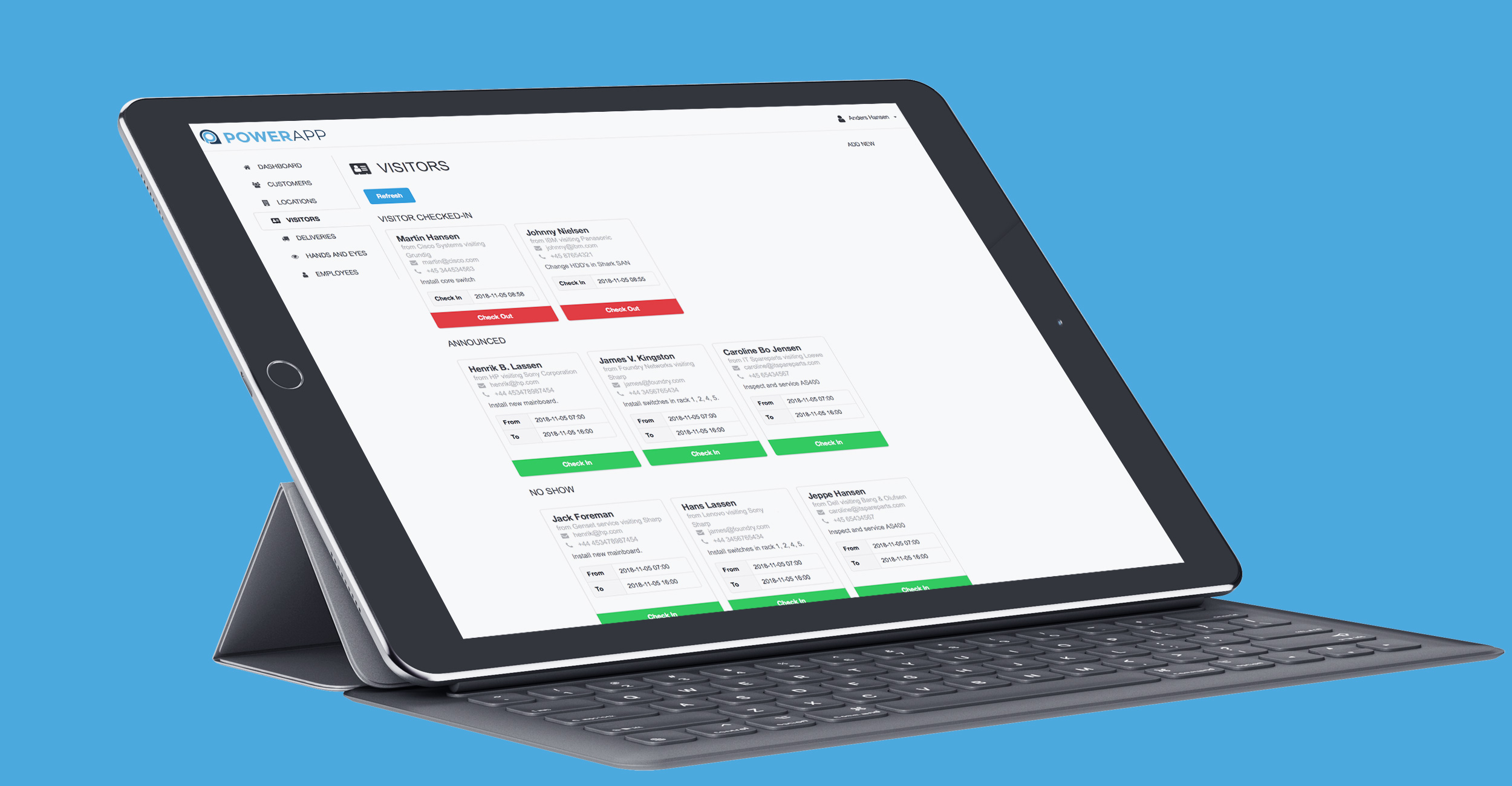 Automate your colocation business
No more paper forms, excel sheets, and figuring out which customers to send maintenance announcements. Automate and document many of the daily processes which can be relevant for ISO27001 certification.
Announce maintenance work and, the system will automatically notify the affected customers
Access list, the system will periodically ask customers to review and confirm their access lists
House rules, customers will automatically be asked to read and accept house rules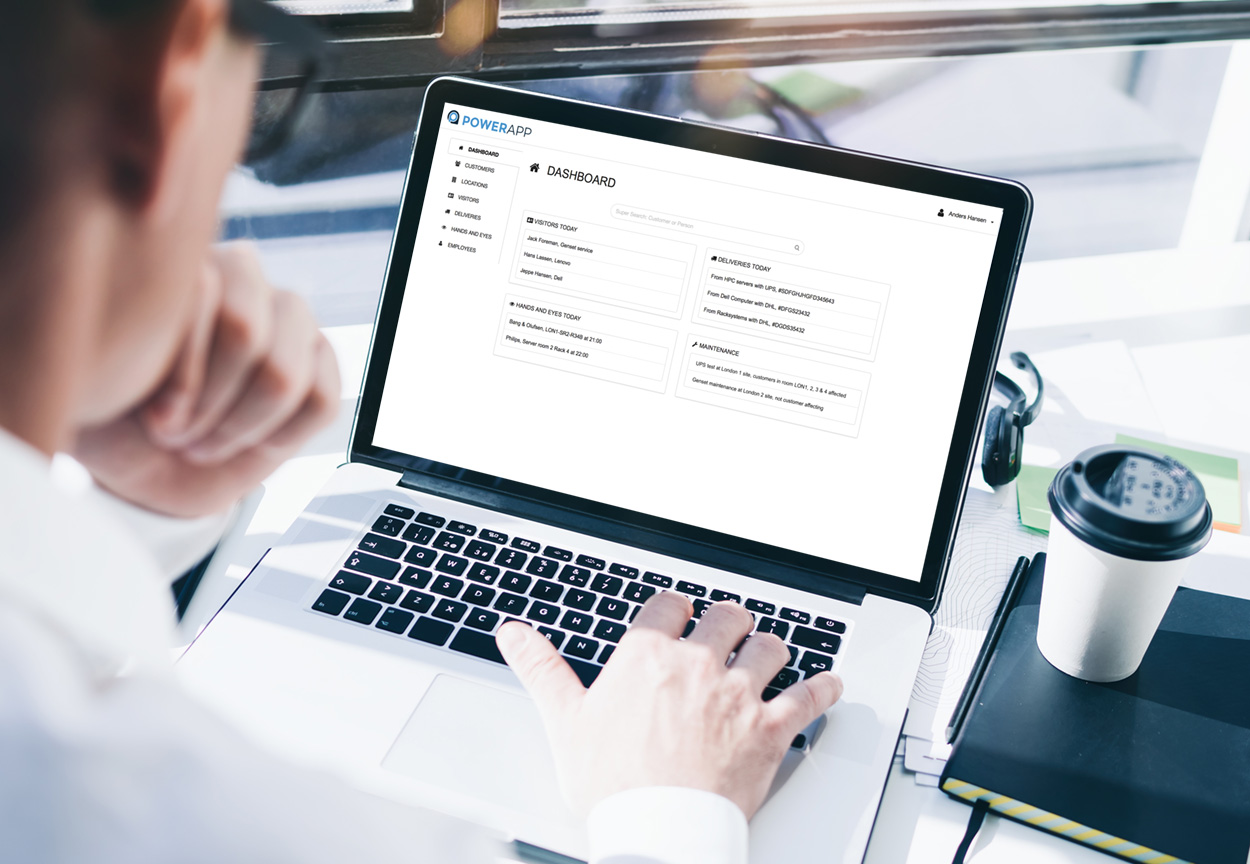 Energy usage
Allow customers to see their energy usage online. The Customer portal enables your customers to track their energy usage, do capacity planning and receive alerts before an overload occurs.
Customers can track their total energy load and usage
See energy usage from the room and down to the plug-set level
Sharing energy usage data adds transparency and trust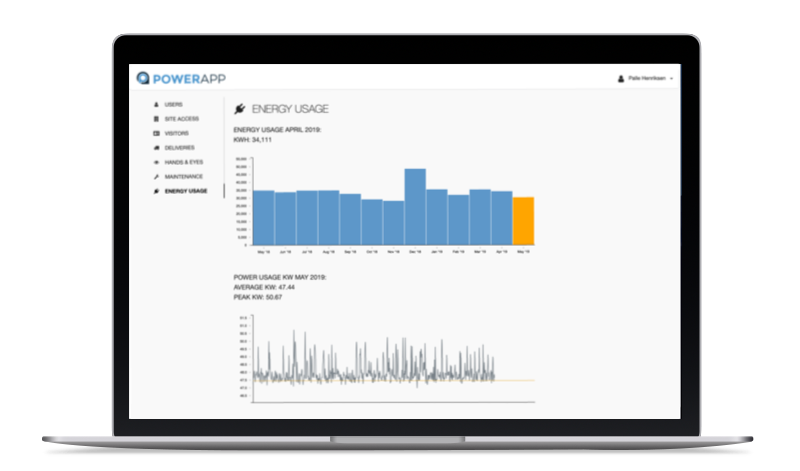 Visitor registration
Strict access control is standard in colocation facilities. Customers can announce visitors and authorise them access to locations in a specific period. Customers are notified when their visitor arrives and leaves.
Authorise visitor access to specific locations and periods
Automatic access documentation of who when and where
Notifications when a visitor arrives and leaves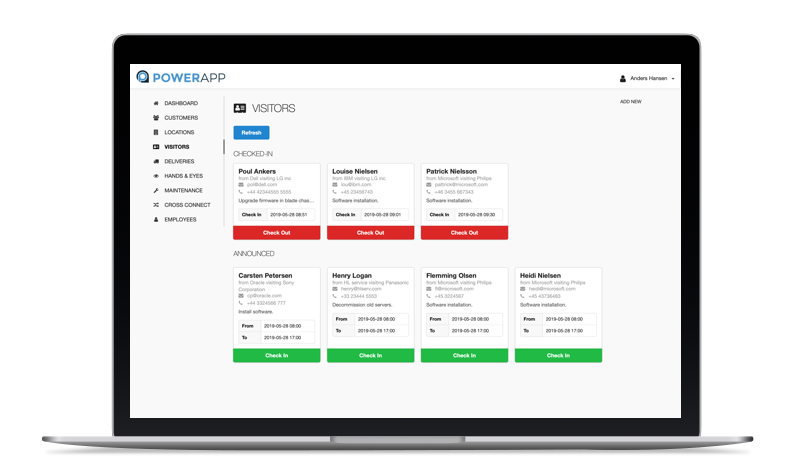 Hands and eyes
Customers gets an easy way to request hands and eyes support and allow both parties to keep track of progress.
Full documentation through message system to avoid misunderstandings
Continuously follow the progress of the support task from start to finish
Automatic documentation of hours spend per Hands & Eyes request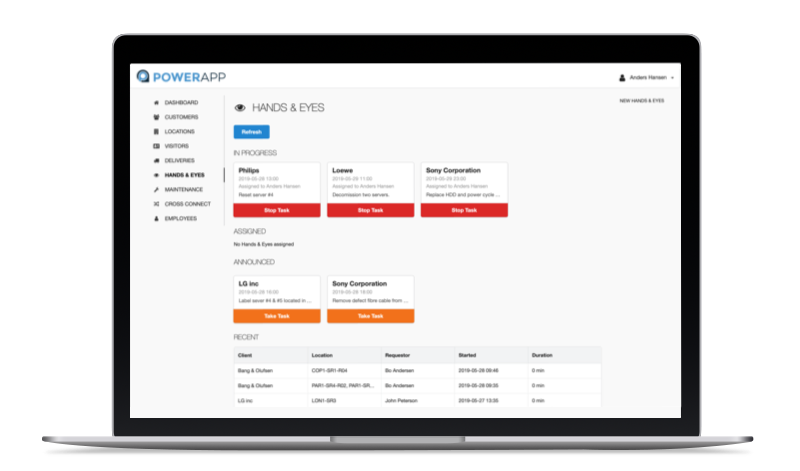 Delivery and pick-up
Customers can announce deliveries which tighten the security and routines when receiving and handing over packages.
Know exactly which packages are expected
The customer receives notification when a package is received
Automatic documentation of when the package is handed out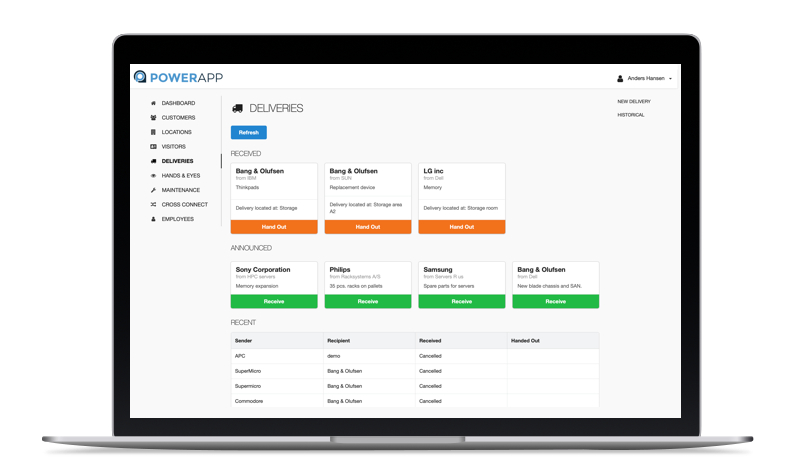 Cross Connect
Document all cross connects and know exactly which types and how much pre-cabling is available per location and customer. Customer can see active cross connects and request additional connections.
Report on active cross connects per customer  for billing
Document all backbone and patch cables incl. connector types
Customer can request additional connections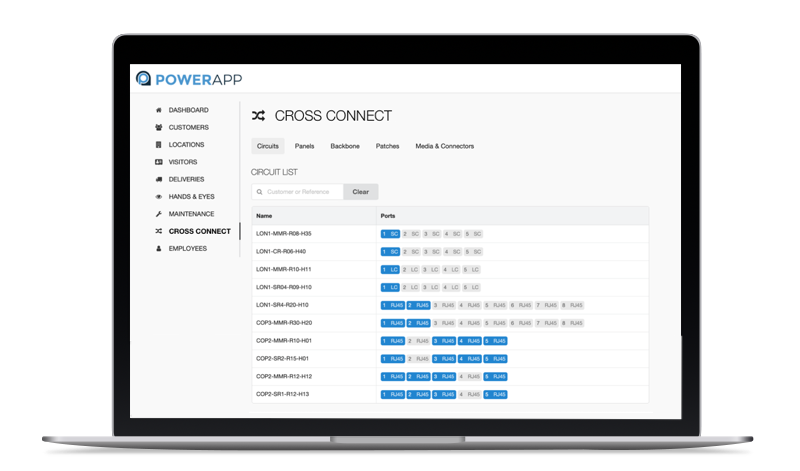 Announce Maintenance
Manage maintenance announcements efficiently. Describe the work, select location and the system will notify the affected customers. During the work, customers can be kept up to date and notified in case of unforeseen events.
Automatic notification of affected customers
Customers can submit questions regarding the maintenance
Start and stop of maintenance work is logged with a timestamp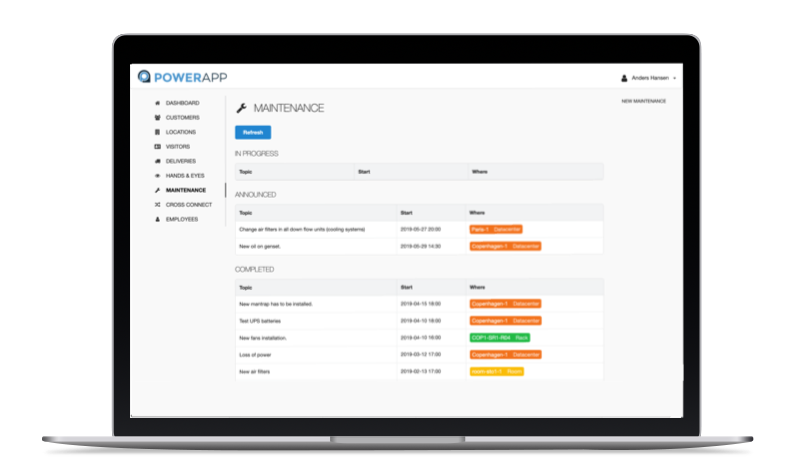 White label solution
The customer portal can work as a standalone product or integrate with other systems.
Fully managed portal solution which is quick and easy to deploy, only requires a standard web browser.
Brand the customer portal with your logo
Use your domain name and existing SSL certificate
Present colocation customers with your specific house rules

Contact us for inquiries, questions or partnership through the form or on this email:
info@powerapp.dk
_____
INFO
info@powerapp.dk
+45 4265 1819
Powerapp
Mynstersvej 16
1827 Copenhagen
VAT DK33152930
IBAN DK2730000010760100